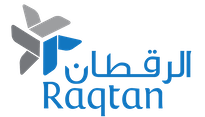 Opening a restaurant and need an expert's advice?
You've reached the right place. Raqtan has more than 35 years of experience in planning, designing, and creating commercial restaurant kitchens. We provide equipment that is built with the highest quality and standard to last.
There's a lot of exciting decisions for you to make; let our experts help you navigate this exciting opportunity.
Our consultation services include:

Site Visits
Our specialist team will visit the site and determine its readiness.

Equipment List
Our team will help you find the right kitchen setup for your individual concept and the expected production quantity. You'll receive a complete list of customized equipment perfectly suited for your project.
Read More

Layout & GA Drawing
You'll receive a drawing that shows the workflow inside the kitchen and includes: workflow of employees in the operation area, waste management plan, and entry & exit of raw materials from the kitchen. Our team will guarantee the best design details to reduce customer waiting time and operational costs to a minimum.
Read More

MEP & 3D drawing
Our unique 3D design and Electromechanical drawing allow you to see the distribution of equipment and measure the electrical loads.

Crew Training
Complete expert training for your entire crew to ensure they master operating all machines to run your restaurant or cafe smoothly.

Special Rates
Special rates on consultation services fees for full solution project.
What Our Customers Say About Us
Contact us for more details on
our services and pricing
Check our prices - get an instant quotation
With our instant quote option you are able to view our range of equipment
and create a project with pricing for your customer