 We're the premier supplier of commercial kitchen equipment providing you expertly customized design solutions.
The Instant Quote will give you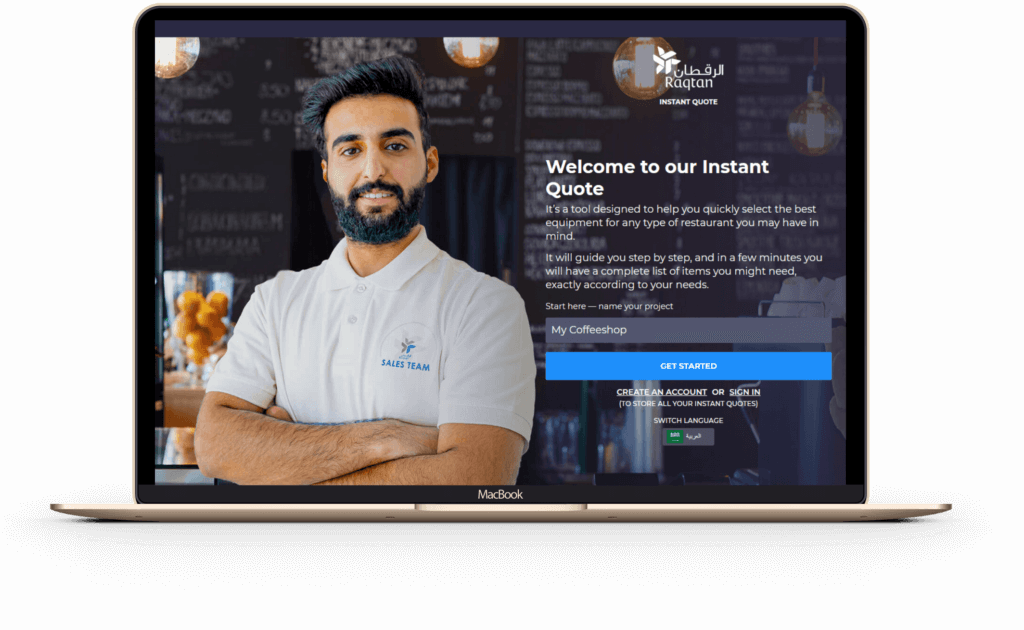 Consultation services
We have a specialist team to visit your restaurant and determine its readiness. Then, recommending the right kitchen requirements based on the project needs to the client, distribution of equipment to increase productivity, and layout plan.
Operational Services
We provide project management and installation services to ensure the continuity of your business. Naturally, a Raqtan Project Manager will personally oversee every detail of installing your beautiful new kitchen. rest assured – our experience with hundreds of successful projects means we can provide a rock-steady hand of reassurance.
Engineering Services
Our unique 3D design allows you to see your tailor-made kitchen before it's built, make any necessary changes, avoid possible operational problems and mechanical design.
Equipment Supply
Raqtan only works with equipment partners that meet industry standards. The process to become a Raqtan vendor goes through multiple checks to ensure that our customers face little to minimal discomfort during operations.
After-Sales Services
We offer you premium after-sale services from 3 service centers to cover the entire Kingdom with over 40 technicians to cater to customer needs.
Warranty
Raqtan offers standard as well as extended warranty options.
Crew Training
Complete training for your entire crew to ensure they master operating the machines to run the restaurant smoothly.
Stainless Steel & Cold Rooms Solution
We fabricate NSF certified stainless steels equipment at our ISO certified factory. Also, we offer cold rooms, water treatment systems & fire suppression systems which complete our kitchen solutions.
We supply the biggest restaurants in KSA and GCC