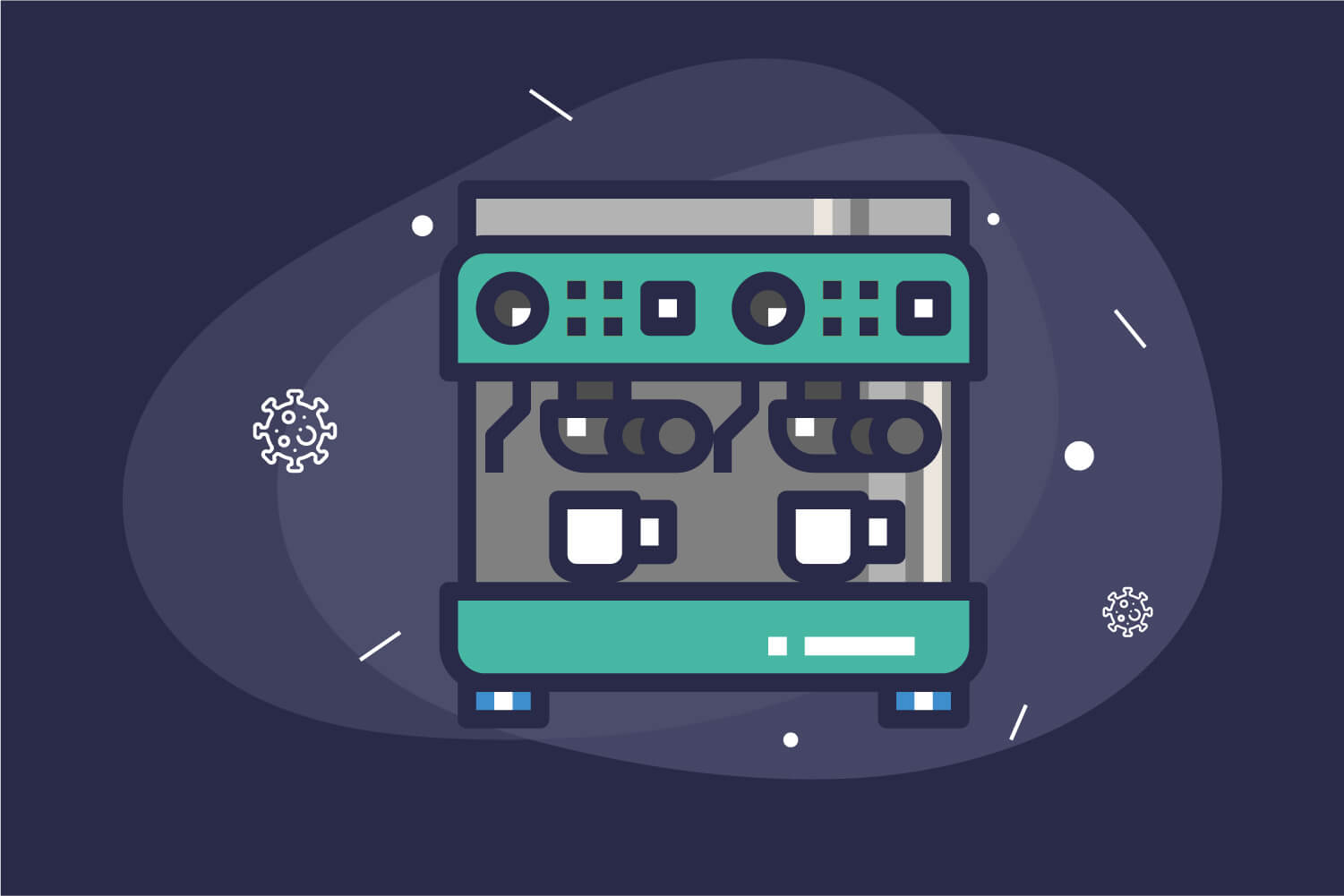 If your Food & Beverage business is suffering under lockdown, make the best of your time by getting ready for a return to normal business. 
When coronavirus eventually lifts its paralysing grip on the Saudi restaurant sector, you will be grateful you put the effort in now to support your re-entry into profitability.
Start your preparations with your coffee machine.
Whether your enterprise is one of the 9,000+ dedicated coffee shops in the Middle East or serving coffee as a sideline, your coffee machine is likely to be amongst the most expensive pieces of equipment on your premises. 
Even if you are leasing your coffee machine you will still have to look after it.
Thorough maintenance when your business is quiet will keep your coffee machine working longer – as well as ready you for an instant return to being busy making coffees again and turning the relatively high profits that coffee provides.

The following coffee machine close down and start up instructions have been provided by top Italian coffee machine manufacturer Nuova Simonelli, who supply premium outlets internationally. For example, the Nuova Simonelli Aurelia – with a capacity of 22 litres – has recently been judged online as a 'beautiful, durable machine' and the 'best for serious establishments'.
Even if you have another brand of coffee machine, you can use the general principles below of FLUSH, CLEAN and CONNECT – and adapt to suit whichever brand of machine you have.
How to shut your coffee machine down
If your business is soon to stop serving coffees, shut down the coffee machine properly to ensure a swift return to normal service.
To shut your coffee machine down, you need to FLUSH, CLEAN, DISCONNECT.
How to restart your coffee machine
To restart your coffee machine after a lengthy period of no use, you need to CONNECT, FLUSH, CLEAN.
 Both Raqtan and Nuova Simonelli wish your enterprise a prompt return to normal business.
Restaurant Food Truck Coffeeshop Pizzeria
Do you plan your own business?
Evaluate the cost now!​