About the project
Baytoti was built from scratch with Raqtan. Raqtan worked with Baytoti from the start from concept development, consultation on the menu. The project progressed to kitchen design and custom fabrication to suit the requirements. Raqtan also supplied the equipment which was well thought of and ensured optimum usage and minimum energy waste. Cold rooms were also specifically built by Raqtan for the specific requirements of Baytoti.
Our service team ensured zero defect installation and Baytoti took off.
Scope Of Work
Coldroom, Consultation, Customised Stainless Steel, Equipment Supply, Fire Suppression System, Installation, Project Management
Ask about a similar project
About the client
Baytoti , a world class QSR Chinese concept restaurant. They aim for KSA and global domination with their menu and the quality of food.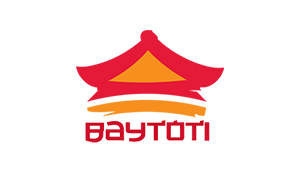 Get in touch
We would be happy to deliver a top quality project for your restaurant. Please contact us for details.