About the project
Raqtan has been involved with about 80% of the branches of Labeeb. Raqtan was involved from the start of the requirements which included equipment, Cold Room and customised stainless steel. There was zero defect delivery of the customised requirements from the Production Team. The after sales service ensured that the kitchen was delivered on time with short hour reaction time in terms of maintenance and to ensure customer feedback was taken to ensure that every fix was complete.
Scope Of Work
Coldroom, Equipment Supply, Fire Suppression System, Installation, Project Management, Stainless Steel
Ask about a similar project
About the client
Labeeb Express is a Lebanese Chain of restaurants established in 2011. The first vbranch opened on Tahlia Street, Jeddah. The cusine although Lebanese has been improvised to include the Saudi flavour.They have 4 branches in Jeddah . Saudi Concept combining the Lebanese & Syrian kitchen experience with Turkish culture and Mediterranean heritage. With fresh ingredients and a cozy dining atmosphere, Labeeb express is a place to be.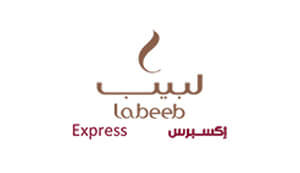 Get in touch
We would be happy to deliver a top quality project for your restaurant. Please contact us for details.