About the project
Raqtan worked with the founders of Amaama to understand the menu requirements and the expected capacity to provide them with equipment that could sustain the business. The brands held by Raqtan were a major factor as we have the best the commercial food equipment industry can offer. We also included installation as part of the contract with after sales support to ensure 0 showstoppers.
Scope Of Work
Equipment Supply, Installation
Ask about a similar project
About the client
Amama Cafe was the brainchild of group of entrepreneurial Saudis.Aamama, the name, is derived from the Spanish word which means "grandmother". The concept of the cafe is to create an environment where the smell of baking invites the people to come in and interact with each other.. They pride themselves on the variety of coffee and pastries they served. Everything is made of top notch ingredients and locally roasted coffee. Their quirky and friendly staff makes for the cozy atmosphere.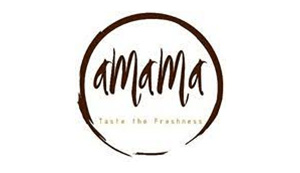 Get in touch
We would be happy to deliver a top quality project for your restaurant. Please contact us for details.